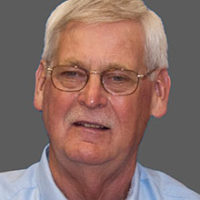 Biography
Frank entered the real estate profession in 1979 in Nashville, Tennessee. He obtained his broker's license and GRI designation in 1983.
He is a graduate of the University of Georgia earning a Bachelor of Business Administration degree.
While in Nashville, he was multi-million dollar producer and a member of the Million Dollar Sales Club. He was very active in the Nashville Association of Realtors serving as Chairman of Grievance, Professional Standards, Court of Arbitration, Membership, Realtor-Builder and was a State Director.
He was an instructor of the Nashville Association of Realtors teaching Orientation Classes. He also taught Pre-licensing Classes for the Tennessee Association of Realtors.
Frank and his family relocated to Jackson County, Tennessee in 2006 and he joined Upper Cumberland Real Estate.
He became Principle Broker in 2008 and is currently serving as President of the Upper Cumberland Association of Realtors.
Frank is dedicated to providing the finest in personal professional real estate service.
Biography
I am a lifelong resident of Carthage, TN., attended Castle Heights Military Academy in Lebanon, completed my undergraduate work at Tennessee Tech and then earned a Doctor of Pharmacy from Mercer University in Atlanta, GA. in 1979.
In 1997, I earned my Affiliate Brokers license, becoming a Realtor. I also co-founded Upper Cumberland Real Estate in Gainesboro, TN., with the principle of total dedication to customer service. In 2009, I earned my Brokers license and have just completed my class work on the Graduate Real Estate Institute (GRI) designation, which is 96 hours of intense, enjoyable, and extremely beneficial training in all aspects of real estate, including contract writing, listing, marketing, and buyer representation.
My hobbies include gardening, especially herbs, cooking, wood-working, and an occasional round of bad golf. However, my most enjoyable time is working with buyers and sellers and having both sides smile after the transaction. If I can be of service to you, call or contact me by email. Thank You.